decline
biography
Favourite bands;The Kinks, Beatles, oasis, OCS, muse, rhcp, verve, gomez, coral, las , sixpence, white stripes
3

September 17th, 2020 + 3:09 PM
·

decline
It's all coming back to me now - haven't uploaded in a long time.

This is the first song I've written in years. I found a female singer for this one. Hope you like it !

thecronband.com
6

February 2nd, 2008 + 5:02 PM
·

decline
First demo from new English band!

some bits are slightly off, but you get the idea...
16

February 28th, 2006 + 4:02 PM
·

decline
- OTHER TRACKS AVAILABLE AT
http://music.mp3lizard.com/cron/
-
first draft of an untitled track in the key of E.
written after I quit my boring job, haven't put drums in yet, because I dislike my drum machine, trying to add some more guitar too.
enjoy
E Song
i'm going far, today, I don't notice anyway
i'm in the stars, lookin' grey
i drop down from mars, to say
i don't want this anyway
i have to sing, on my own
and then i pick up my guitar, and then i sing
and i serenade myself
each single note i play, will knock me off my feet,
so i fall and sing along.
i don't want to be, here no more,i say
i'd rather sit around all day
there's nothing that you could say to make me go,
i'd rather sit here, and take it slow
i'll spin around for days,i know i know nothing anymore
i'm in the stars, and so bored
i resigned today, oh lord, i'm not involved no more no way
i have to sing on my own.
Alias:
decline

Status: Offline
Threads:
4
Posts:
49
Songs:
4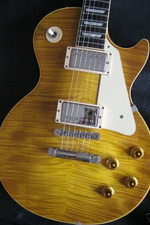 Joined: July 16th, 2005
Last login: September 17th, 2020
My Messengers
| | |
| --- | --- |
| AIM: | n/a |
| ICQ: | n/a |
| Skype: | n/a |